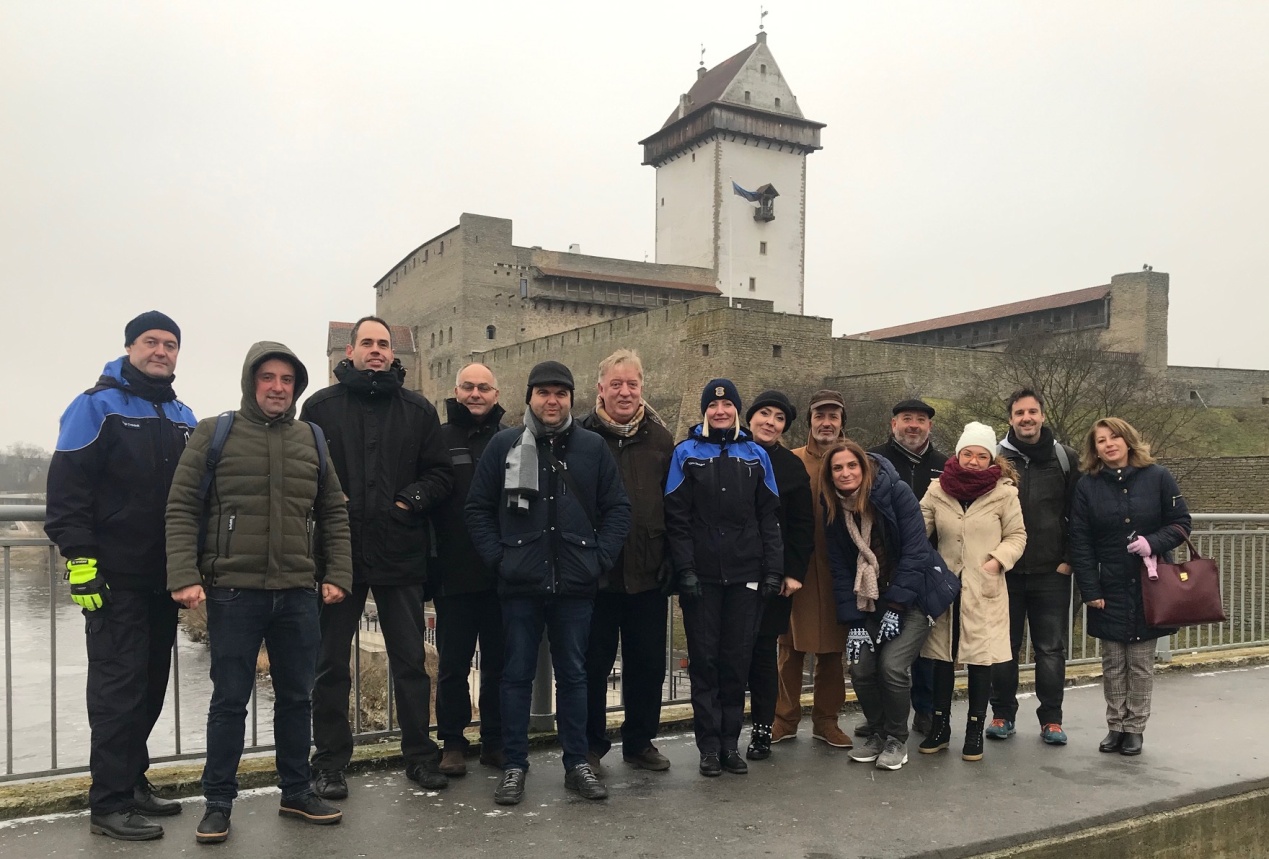 Study-visit at Narva Border Crossing Point (Esthonia-Russia)
A study-visit concerning the transfer of knowledge on procedures, control checks and organization at the Border Crossing Points (BCPs) took place on 25-28 November 2019 at the premises of "Customs Eastern and South-Eastern Land Border Expert Team (CELBET)" followed by an on-site visit at the Narva Border Crossing Point (BCP).
The "Estonian Tax and Customs Board" (member of CELBET) invited the project partners and organized together with the Lead Partner the study-visit.
The visit focused on best practices at European level assessed as relevant with the current European Territorial Cooperation Project "We Cross Borders", especially as it includes partners from both EU Member States and third countries, under the respective INTERREG IPA Cross Border Cooperation Programme.